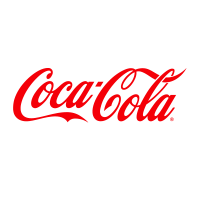 Coca-Cola
The Coca-Cola Company is the world's largest beverage company, refreshing consumers with more than 500 sparkling and still brands. Led by Coca-Cola, the world's most valuable brand, our Company's portfolio features 16 billion dollar brands, including Diet Coke, Coke Zero, Fanta, Sprite, vitaminwater, POWERADE, Georgia, Minute Maid and Simply in North America. Through the world's largest beverage distribution system, consumers in more than 200 countries enjoy our beverages at a rate of 1.8 billion servings a day.
In addition to providing moments of refreshment to people around the world, we also strive to make a positive difference in the world as a good corporate citizen. Through our Live Positively philosophy, our Company is focused on initiatives that protect the environment, conserve resources, encourage active, healthy lifestyles, and enhance the economic development of the communities where we operate.
At Coca-Cola, we salute your service, value your skills and welcome your unique experiences. Whether you're a current veteran or just starting your transition into the civilian workforce, the leadership skills and experiences you have acquired in protecting our country will serve you well in our organization. If you're ready to continue serving your nation in a whole new way and want to make, market and distribute happiness, explore open positions with us at www.enjoycareers.com/military.
You're Now Leaving This Site
JPMorgan Chase is not responsible for, and does not provide or endorse, this third-party site's products, services or other content. Our privacy and security practices do not apply to the site you're about to enter, so please review the third party's privacy and security practices.