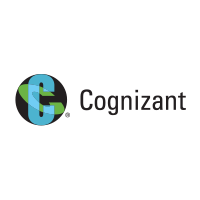 Cognizant Technology Solutions
Headquartered in Teaneck, New Jersey (U.S.), Cognizant combines a passion for client satisfaction, technology innovation, deep industry and business process expertise, and a global, collaborative workforce that embodies the future of work. With over 50 delivery centers worldwide and approximately 171,400 employees as of December 31, 2013, Cognizant is a member of the NASDAQ-100, the S&P 500, the Forbes Global 2000, and the Fortune 500 and is ranked among the top performing and fastest growing companies in the world.
Cognizant places great value in veteran talent and leadership. Our corporate culture presents an established Veteran-friendly career life cycle where leaders are trained to understand military culture and experience and how it benefits the organization company wide. We maximize the utilization of multiple military targeted recruitment efforts including career sites, job fairs and other resources for Veteran talent acquisition. During our onboarding process a "Team-up" service is utilized to pair new Veteran hires with current Cognizant Veteran team members to help acclimate them to our dynamic corporate environment.
Cognizant is a leading provider of global business and technology services that is ranked on Fortune's lists of the "World's Most Admired" and "Fastest Growing Companies."
We combine a passion for client satisfaction and innovation with a global, collaborative workforce that embodies the future of work.
We're driven by a passion to help our clients build stronger, more agile and more innovative businesses.
You Need an Environment that Cultivates the Visionary in You.
You're Now Leaving This Site
JPMorgan Chase is not responsible for, and does not provide or endorse, this third-party site's products, services or other content. Our privacy and security practices do not apply to the site you're about to enter, so please review the third party's privacy and security practices.