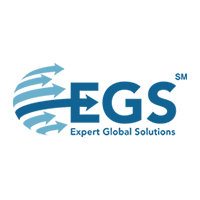 Expert Global Solutions, Inc.
Expert Global Solutions (EGS) is the holding company for two renowned companies in the global business process outsourcing (BPO) industry -- APAC and NCO. APAC is the EGS brand in the Customer Relationship Management (CRM) BPO marketplace. NCO is the EGS brand in the Accounts Receivables Management (ARM) BPO marketplace. EGS, through both companies, is a fully scaled provider and global partner serving all aspects of the customer lifecycle. Our clients benefit from the unique complement of a single-source solution with a customized CRM and ARM service delivery platform.
EGS clients include 40% of the Fortune 500, serving clients across all major market verticals. Our operating platform includes a global network of more than 100 locations, world-class technology, and more than 43,000 associates. As a BPO industry leader, EGS has unique capabilities to develop, grow, and innovate throughout all aspects of the customer experience.
You're Now Leaving This Site
JPMorgan Chase is not responsible for, and does not provide or endorse, this third-party site's products, services or other content. Our privacy and security practices do not apply to the site you're about to enter, so please review the third party's privacy and security practices.