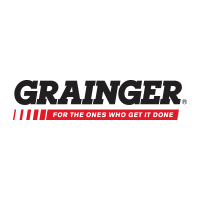 W.W. Grainger
Grainger helps customers save time and money by providing them the right products to keep their facilities up and running. Grainger's customers are two million businesses and institutions in more than 150 countries. While each customer has a unique facility to operate and a different problem to solve, our customers all share the same requirement: when they need one of Grainger's products, they often need it right away. With more than 22,400 team members, the Grainger team works closely with customers to better understand their challenges and provide cost-saving solutions. Grainger's team members serve customers around 96,000 times every day through multiple channels. With 2012 sales at $9.0 billion, Grainger is a Fortune 500 company and a perennial member of Fortune magazine's Most Admired Companies list.
You're Now Leaving This Site
JPMorgan Chase is not responsible for, and does not provide or endorse, this third-party site's products, services or other content. Our privacy and security practices do not apply to the site you're about to enter, so please review the third party's privacy and security practices.